According to Wikipedia Pan-Africanism is a worldwide intellectual movement that aims to encourage and strengthen bonds of solidarity between all people of African descent. Based on a common fate going back to the Atlantic slave trade, the movement extends beyond continental Africans, with a substantial support base among the African diaspora in the Caribbean, Latin America and the United States. It is based on the belief that unity is vital to economic, social, and political progress and aims to "unify and uplift" people of African descent. The ideology asserts that the fate of all African peoples and countries are intertwined. At its core Pan-Africanism is "a belief that African peoples, both on the continent and in the diaspora, share not merely a common history, but a common destiny"
Henry Sylvester Williams was a Trinidadian lawyer and writer who has come to be known as the Father of Pan-Africanism.
Modern Pan-Africanism began around the start of the 20th century. The African Association, later renamed the Pan-African Association, was established around 1897 by Henry Sylvester-Williams, who organized the First Pan-African Conference in London in 1900. Pan-Africanism exists as a governmental and grassroots objective. Pan-African advocates include leaders such as Haile Selassie, Julius Nyerere, Ahmed Sékou Touré, Kwame Nkrumah, Thomas Sankara and Muammar Gaddafi, grassroots organizers such as Marcus Garvey and Malcolm X, academics such as W. E. B.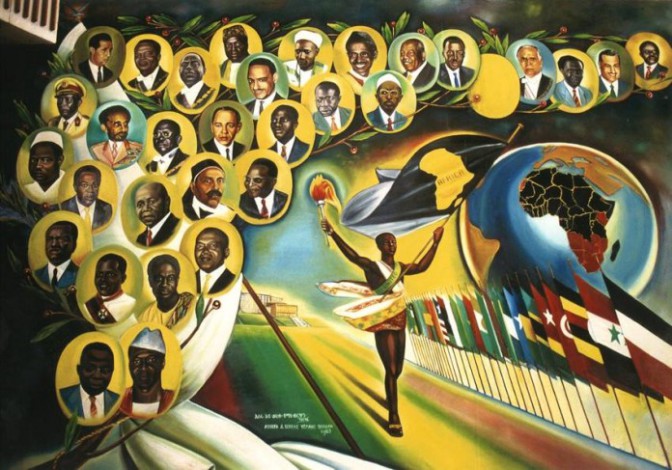 Even with such solid roots there are still some who believe Pan Africanism is dead – simply because of there has never been commonality of interest among Africans. The main goal of the Pan-African movement was to what? Get Africans all over the world to unite and to work together for independence in Africa. If you Google what were the achievements of Pan Africanism you will find answers like it promoted liberation movements and protected Ethiopia against French invasion. United people of African origin across the world. Provided a forum for the black to discuss their problems. Opposed nuclear tests on African soil. Glorified the black people and colour, and so on and so forth. These achievements could be disputed in the modern day Africa and hence our question on whether the Pan Africanism movement is dead or not, and if it is not dead, could it be a broad brush solution for a continent that requires different solutions for its fundamental differences. This brings us to the the Pan- African Parliament.
The Pan-African Parliament (PAP), also known as the African Parliament, is the legislative body of the African Union and held its inaugural session in March 2004. The PAP exercises oversight, and has advisory and consultative powers, lasting for the first five years. Initially the seat of the Pan-African Parliament was in Addis Ababa, Ethiopia but it was later moved to Midrand, South Africa. Could this body be a step in the right direction and not another reason to justify the notion, Pan Africanism has been usurped by a few and requires us to fight against black liberation struggle elites to stop their pervasive plunder of our resources under the pretext of the emancipating the masses. Well, a recent swearing in of 80 members has in its midst a key figure that can help tip the balance of the scale on that issue. The South African delegation includes the leader of the Economic Freedom Fighters (EFF) Julius Malema, African National Congress (ANC) members Thandi Modise, Thoko Didiza and Mandla Mandela.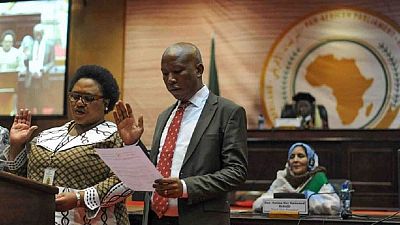 Julius Sello Malema (born 3 March 1981) is a Member of Parliament and the leader of the Economic Freedom Fighters, a far-left South African political party, which he founded in July 2013. He previously served as President of the African National Congress Youth League from 2008 to 2012. Malema was a member of the ANC from the age of nine until his expulsion from the party in April 2012 at the age of thirty-one. He occupies a notably controversial position in South African public and political life, having risen to prominence with his support for ANC president, and later President of South Africa, Jacob Zuma. He was described by both Zuma and the Premier of Limpopo Province as the "future leader" of South Africa. His fervent support for Africans within South Africa has created a storm that has put him in the public eye internationally and ignited less favourable portraits paint him as a "reckless populist" with the potential to destabilise South Africa and to spark racial conflict.
Rather than focusing only on identity, this "˜new' pan-Africanism is also a call for democracy, good governance and economic development. The renewal of this pan-African attitude is manifested through increased intra-African trade, increased exchanges within Africa's universities, continent-wide calls for good governance and the ubiquitous and growing membership of pan-Africanist groups on social media platforms. Facebook groups such as the Pan Africanist School of Thought, Ubuntu Pan African Network, Pan-African Renaissance Society, Pan-African Renaissance, Global Pan Africanism Network (GPAN), which boast hundreds of thousands of members are but a few examples of the new-age Pan Africanism movement's use of technology to expand reach.
Global Pan Africanism Network (GPAN) is a revolutionary Pan African community whose aim is to reunite all people of black descent,advocate for their rights and freedoms throughout the world. Their vision is inspired by heroic struggles of Marcus Garvey and Dr.Kwame Nkrumah in the quest to reunite all people of black descent and unify Africa. They further emphasize on it being time to revive "Come back to Africa initiative" by Marcus Garvey and encourage Africans in diaspora to invest in Africa.
Global Pan Africanism Network (GPAN) logo.
The quest for freedom amongst African youth led to the establishment of associations such as "Y'en a Marre" in Senegal. Y'en a Marre ("Fed Up") is a group of Senegalese rappers and journalists, created in January 2011, to protest ineffective government and register youth to vote. They are credited with helping to mobilize Senegal's youth vote and oust incumbent President Abdoulaye Wade, though the group claims no affiliation with Macky Sall, Senegal's current president, or with any political party. The group was founded by rappers Fou Malade ("Crazy Sick Guy", real name: Malal Talla), Thiat ("Junior", real name: Cheikh Oumar Cyrille Touré), Kilifeu (both from celebrated rap crew "Keur Gui of Kaolack") and journalists Sheikh Fadel Barro, Aliou Sane and Denise Sow. The movement was originally started in reaction to Dakar's frequent power cuts, but the group quickly concluded that they were "fed up" with an array of problems in Senegalese society.
The Le Balai Citoyen (English: The Citizen's Broom or the Civic Broom, also called simply Balai Citoyen) is a political grassroots movement in Burkina Faso, which was part of the opposition against President Blaise Compaoré. It was co-founded by two musicians, reggae artist Sams'K Le Jah and rapper Serge Bambara ("Smockey") in the Summer of 2013.They organized several protests in early 2014, for example hosting a joint rally with the newly formed Movement of People for Progress, filling a 35,000-capacity sports stadium to its rafters. When the October 2014 Burkinabé uprising broke out the group became a prominent part of the protests, its activists gaining note due to their presence on the streets. President Compaoré was forced to resign and flee the country on 31 October, after 27 years of rule.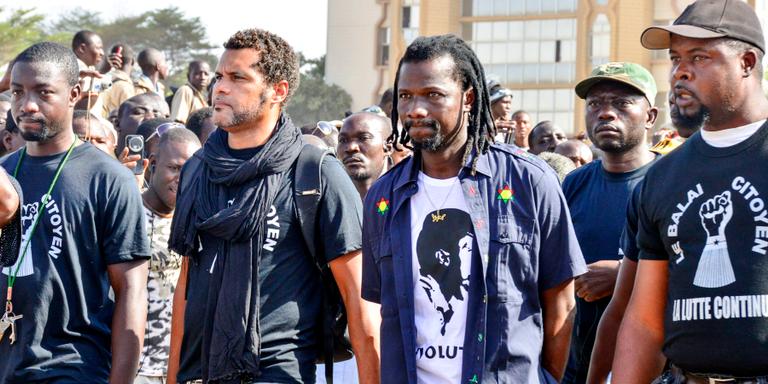 "Filimbi" and "La Lucha" in the DRC and "Ca Suffit comme ca" in Gabon and the Pan African Youth Union (PYU) which operates under the AU with a specific mandate of gathering and rallying young Africans to realize the organisation's ideals. These groups among other vibrant youth groups promote African ideals that are if not wholely, are closely related to Pan Africanism. Thier's are an extra candle illuminating the existence of the philosophy in Africa.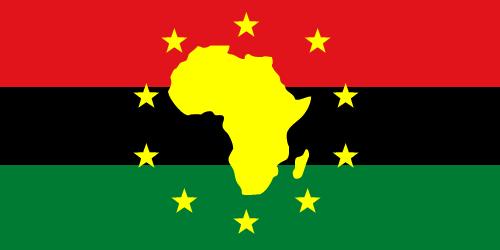 Women have played a huge role in the movement as well. Diaspora Pan-Africanist women have contributed to movement Pan-Africanism from its inception at the Henry Sylvester Williams-initiated Pan African Conference in 1900 in the city of London. There were at least six African women (Anna H. Jones, Anna Julia Cooper, Fannie Barrier Williams and Ella D. Barrier from the United States, and a Mrs. Loudin and Ms. Adams from Ireland) among the fifty-one African delegates at the conference. These women were not simply observers at this international gathering. Anna Julia Cooper, an educator, a women's club leader and anti-racist advocate, delivered a presentation entitled The Negro Problem in America. Her compatriot Anna H. Jones, a linguist, women's club activist and educator, tackled the subject The Preservation of Racial Individuality. These women delegates were actively involved in social movements committed to transforming the oppressed condition of Africans. For example, Ella Barrier was an educator and an active participant in the Washington, D.C. Colored Women's League.
Claudia Jones, Paul Robeson, Amy A. Garvey with friends in London, England [Source: Pan-African News Wire]
A notable association that if fighting the good fight of keeping Pan-Africanism alive is PAWA – Pan African Women's Association.Pawa,( Pan African Womens Association) is an organization targeting different African women with diverse cultural backgrounds based in Norway. It creates a platform where African women can meet, exchange ideas, spread knowledge and information, learn from each others experiences and meet their everyday challenges. Pawa provides the arena where Pan african women can address various social and health issues affecting them by providing the necessary support needed espescially to those that have newly arrived in Norway. It functions as a bridge between Pan African women and the wider Norwegian Society and its institutions by disseminating information about Norwegian culture, the opportunities available in Norway,responsibilities and the rights of its citizens with special focus on the rights of the child. It is also a social network where women with diverse cultural backgrounds can meet and have fun.
Before hitting the last nail into the coffin of this great concept could these Africans, among the many we have not mentioned, be the new carriers of this wonderful vision of an Africa united in motive and vision?