Ethnography (from Greek ἔθνος ethnos "folk, people, nation" and γράφω grapho "I write") is the systematic study of people and cultures. It is designed to explore cultural phenomena where the researcher observes society from the point of view of the subject of the study. An ethnography is a means to represent graphically and in writing the culture of a group.
Digital ethnography, which is sometimes referred to as netnography or virtual ethnography, is the term used to describe carrying out ethnographic market research in an online space. Online spaces are often accessed by researchers to observe the participant in their natural environment. An online environment often compromises text, images or videos and is the host to social interactions and behaviour patterns. For example, Twitter and/or other social media platforms are common digital spaces which researchers access, in order to observe the interactions and behaviours of particular cultures and subgroups. As online observations are less intrusive and directly apparent, people's behaviours are not as likely to alter as much as they would, should a researcher be physically present.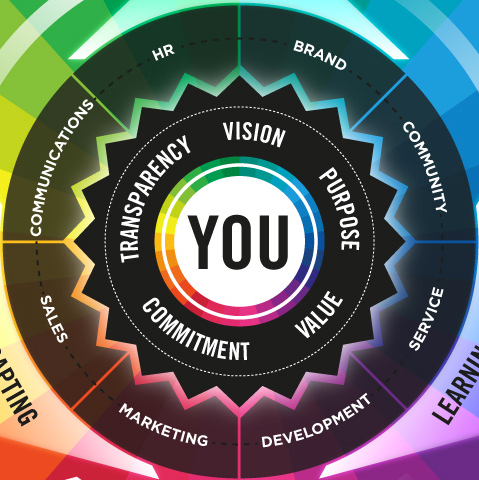 The main difference between ethnographic market research and digital ethnography is that the researcher does not have to travel to a particular location in order to make their observations. For example, a traditional ethnographer would have to travel to another part of the world/ country, in order to carry out their research – whereas digital ethnography requires the researcher to travel through the internet in order to find the field site. Traditional ethnography is both time consuming and expensive. Researchers must dedicate significant time to logistics and correspondence. Markets, meanwhile, are changing at an unprecedented rate and will continue to do so for the foreseeable future. Technological advances like true HD video streaming make online techniques far more feasible. There are several benefits to using online techniques when conducting ethnographic research.
African culture was mostly passed down through oral traditions, this however has changed in the 21st Century. African history is now being recorded in writing, video, and other forms of media. Many educators agree that digital literacy is an increasingly important skill. However, in academic settings educators struggle with how to incorporate digital media in ways that enhance the students' understanding and mastery of the content. Several projects are attempting to answer that question. Carla Martin's digital ethnography project in the African American and African Studies (AAAS) Department at Harvard University is an exemplary model of a multimedia assignment. It was intentionally designed to guide students to reach understanding and create meaning of the topic that would otherwise be impossible to make. The digital ethnography project is a part of a larger project, entitled "Social Portraits," which is funded by Harvard Initiative for Learning and Teaching (HILT). Under the HILT grant, the course is responsible for addressing issues of copyright and fair use through multimedia assignments infused into the curriculum. The students in this course are committed to studying African American and African communities. There are two objectives for this particular project. First, the first is for students to explore the history and culture of one African or African American ethnic group in the Boston area. According to the project guidelines, the second is to capture and record a "digital ethnographic representation of 'other African American' groups in the Boston area."
Another good example is ADEPt. The African Digital Ethnography Project (ADEPt) gathers data-rich ethnographies from across Africa and the African Diaspora. Their growing repository of video and audio documents what UNESCO calls intangible cultural heritage (ICH), including oral history, performance and ritual. ADEPt's list of research sites includes locations in Africa, the Caribbean and North America and it continues to expand. University Center students and faculty collect new ethnographic data, interpret it and share
analyses and content using technology-centered methods and platforms. A primary goal of the project is to engage Morehouse students, largely young Black men, in research that both addresses and transcends current events weighing heavily on our student body, taking them on new journeys of identity formation. Founded in 1867 and located in Atlanta, Georgia, Morehouse is an academic community dedicated to teaching, scholarship, and service, and the continuing search for truth as a liberating force.
African Digital Ethnography promotes an understanding of how history informs the present and inspires an engagement with the past in order to collectively dream a more just and equitable future. Although currently most projects of this nature are carried out by American Universities through an online portals like DHASA-Digital Humanities Association of Southern Africa, and others like it, it is starting to catch on in Africa as a viable research method.