Ben Aknoun Park-Algeria

Ben Aknoun Park is a park located southwest of Algiers, Algeria in the district Saïd Hamdine . It is located between Ben Aknoun and Hydra . It opened in 1982 in the forest of Ben Aknoun. Ben Aknoun Park is divided into two areas and includes a zoo and an amusement park. Its area is 304 hectares, located in the city center, it is divided into several areas: 50 ha for attractions (20 ha rides) and relaxation areas, 40 ha for animals, 200 ha of forests, 2 hotels Mouflon d and the residence Le Moncada, many shops and restaurants belonging to private individuals, as well as several hectares of undeveloped land. Means of transport were available to visitors: tourist train and 2 aerial gondolas.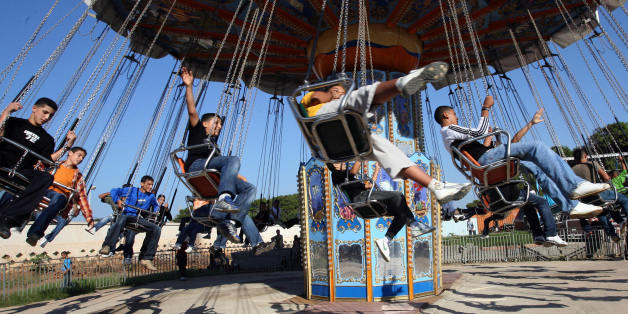 Lion park- Botswana

The Lion Park Resort, a theme, water and animal park. The resort offers a water park with a wave pool, kiddies pool, super tube, speed slides, kiddies slide, a theme park with spectacular amusement rides, volley ball court, bar, restaurant, take-away and shop, lions, 4×4 track.
Dream Park- Egypt

Dreampark is the leading amusement Park in Egypt & the Middle East. The Park was established in 1999 and designed by The Famous Canadian Architecture Company which is Forrec, designed Universal Studios and Mall of America. Dreampark is a member of IAAPA ( International Association of Amusement Parks and attractions).
Built over 150 acres located within the giant Dreamland residential compound at 6th of October City, the park is divided into three distinct zones fulfilling the entertainment needs of all family members For kids, there is a fantasy world of myths, legends and fairy tales and 9 rides and a simulator theater, while the whole family can have fun with 12 more rides besides 10 more thrilling rides and a wide range of fast food cafés, restaurants that exceeds 15 outlets, in addition to more than 5 souvenir shops. A train encircles the whole park to make everything within an easy reach.
Gold Reef City-South Africa
Gold Reef City is an amusement park in Johannesburg, South Africa. Located on an old gold mine which closed in 1971, the park is themed around the gold rush that started in 1886 on the Witwatersrand. Park staff wear period costumes of the 1880s, and the buildings on the park are designed to mimic the same period. There is a museum dedicated to gold mining on the grounds where it is possible to see a gold-containing ore vein and see how real gold is poured into barrels.
There are many attractions at Gold Reef City, including water rides, roller coasters and the famous Gold Reef City Casino. The live shows of Idols South Africa are filmed live in the "Hippodrome", a large auditorium based in the park. Gold Reef City is located to the south of the Central Business District off of the M1. It is also the site of the Apartheid Museum.