1. Castor Bean, Ricinus communis
With oversized, tropical-looking leaves and bizarre seed pods, castor bean is an exotic addition to the ornamental garden. The only member of the genus, Ricinus communis is in the Spurge Family (Euphorbiaceae). The word ricinus is Latin for "tick", used for this plant name because of the superficial resemblance of the seeds to a particular species of European tick. Castor bean is native to tropical east Africa around Ethiopia, but has naturalized in tropical and subtropical areas around the world to become a weed in many places, including the southwestern U.S. Plants are typically found in moist, well-drained soils in disturbed areas, such as along river beds and roadsides, and in fallow fields or at the edges of cultivated lands.
The seeds are extremely poisonous, so keep plants out of reach of children (or trim off flowering spike if this is a concern). The toxin in castor seeds is ricin (RYE-sin), one of the deadliest natural poisons, estimated as 6,000 times more poisonous than cyanide and 12,000 times more poisonous than rattlesnake venom. As few as four seeds can kill an average-sized adult, while ingestion of lesser amounts will result in vomiting, severe abdominal pain, diarrhea, and convulsions. Livestock and poultry can also be affected if they consume seeds or meal from the seeds. Although it is a very potent poison, ricin has been investigated as an anti-cancer agent. Ricin is water soluble, not lipid (oil) soluble, so it is not released during the pressing process, remaining in the leftover "seed cake." This residue is used as a high-nitrogen fertilizer, or after detoxicating, the meal can be used as livestock feed. Since the toxin does not occur in the pure oil, castor oil can be consumed and has been used medicinally as a remedy for everything from constipation to heartburn. It is an effective cathartic or purgative (laxative) and can be used externally as an emollient for dry skin.
2. Water Hemlock, Cicuta maculata
Cicuta maculata is a highly poisonous species of flowering plant in the carrot family known by several common names, including spotted water hemlock, spotted parsley, spotted cowbane, and the suicide root by the Iroquois. It is native to nearly all of North America, from northern Canada to southern Mexico. It is a rhizomatous perennial herb producing a hollow erect stem to a maximum height between 1 and 1.5 meters (3 ft. 3 in and 4 ft. 11 in). The long leaves are made up of several lance-shaped, pointed, serrated leaflets. Each shiny green leaflet is 2 to 10 centimeters (1 to 4 in) long and the entire leaf may be up to 40 centimeters (16 in) long. The inflorescence of white flowers is similar in appearance to other species in the carrot family. It is a compound umbel with many clusters of flowers. The dry tan-brown fruit is a few millimeters long.
The plant is occasionally mistaken for parsnips, due to its clusters of white tuberous roots; this is an often fatal error, as the Cicuta is extremely poisonous. It is considered to be North America's most toxic plant. Cicuta is fatal when swallowed, causing violent and painful convulsions. Though a number of people have died from water hemlock poisoning over the centuries, livestock have long been the worst affected (hence the name "cowbane"), causing death in as little as 15 minutes. The chief poison is cicutoxin, an unsaturated aliphatic alcohol that is most concentrated in the roots. Upon human consumption, nausea, vomiting, and tremors occur within 30–60 minutes, followed by severe cramps, projectile vomiting, and convulsions. Occasional long-term effects include retrograde amnesia. Ingestion of water hemlock in any quantity can result in death or permanent damage to the central nervous system.
3. Rosary Pea, Abrus precatorius
Abrus precatorius beans (also known as rosary peas or jequirity beans) are shiny, scarlet-red seeds with a black spot. Other less common varieties can come as a white seed with a black eye or a black seed with a white eye. These plants are native to Africa, Asia, Australia, and the Pacific region but have been introduced to other locations including Florida and Hawaii. This plant is considered an invasive species in the US. The seeds from A. precatorius are commonly used in ornamental bracelets, jewelry, and children's toys made outside of the US.
The entire A. precatorius plantcontains a protein (also known as a toxalbumin) called abrin, which is considered highly toxic to humans. Abrin causes toxicity through cell death. Despite its toxicity, parts of the A. precatorius plant have been used as home remedies to treat certain illnesses. Most cases of human exposure to abrin come from eating A. precatorius beans. There is limited information on the minimum number of A. precatorius beans that must be ingested to cause toxicity, so any number is considered potentially dangerous. Symptoms typically begin within a few hours after ingestion but can be delayed for up to 5 days. Typical symptoms include nausea, vomiting, abdominal pain, and diarrhea that can worsen and become bloody. Patients might also experience fast heart rate, headache, hallucinations, lethargy, seizures, fever, and organ failure. There is no antidote for abrin poisoning and hospitalization is often needed to manage the symptoms.
4. Tobacco, Nicotiana tabacum
Nicotiana tabacum, or cultivated tobacco, is an annually-grown herbaceous plant. It is found in cultivation, where it is the most commonly grown of all plants in the genus Nicotiana, and its leaves are commercially grown in many countries to be processed into tobacco. It grows to heights between 1 and 2 meters.All parts of the plant contain nicotine, which can be extracted and used as an insecticide. The dried leaves can also be used; they remain effective for 6 months after drying. The juice of the leaves can be rubbed on the body as an insect repellent. The leaves can be dried and chewed as an intoxicant. The dried leaves are also used as snuff or are smoked. This is the main species that is used to make cigarettes, cigars, and other products for smokers. A drying oil is obtained from the seed.
The dark side to it though is that all parts of the plant, especially its leaves, contain the toxic alkaloids nicotine and anabasine, and can be fatal if eaten. Despite its designation as a cardiac poison, nicotine from tobacco is widely consumed around the world and is both psychoactive and addictive. Tobacco use causes more than 5 million deaths per year, making it perhaps the most deadly plant in the world.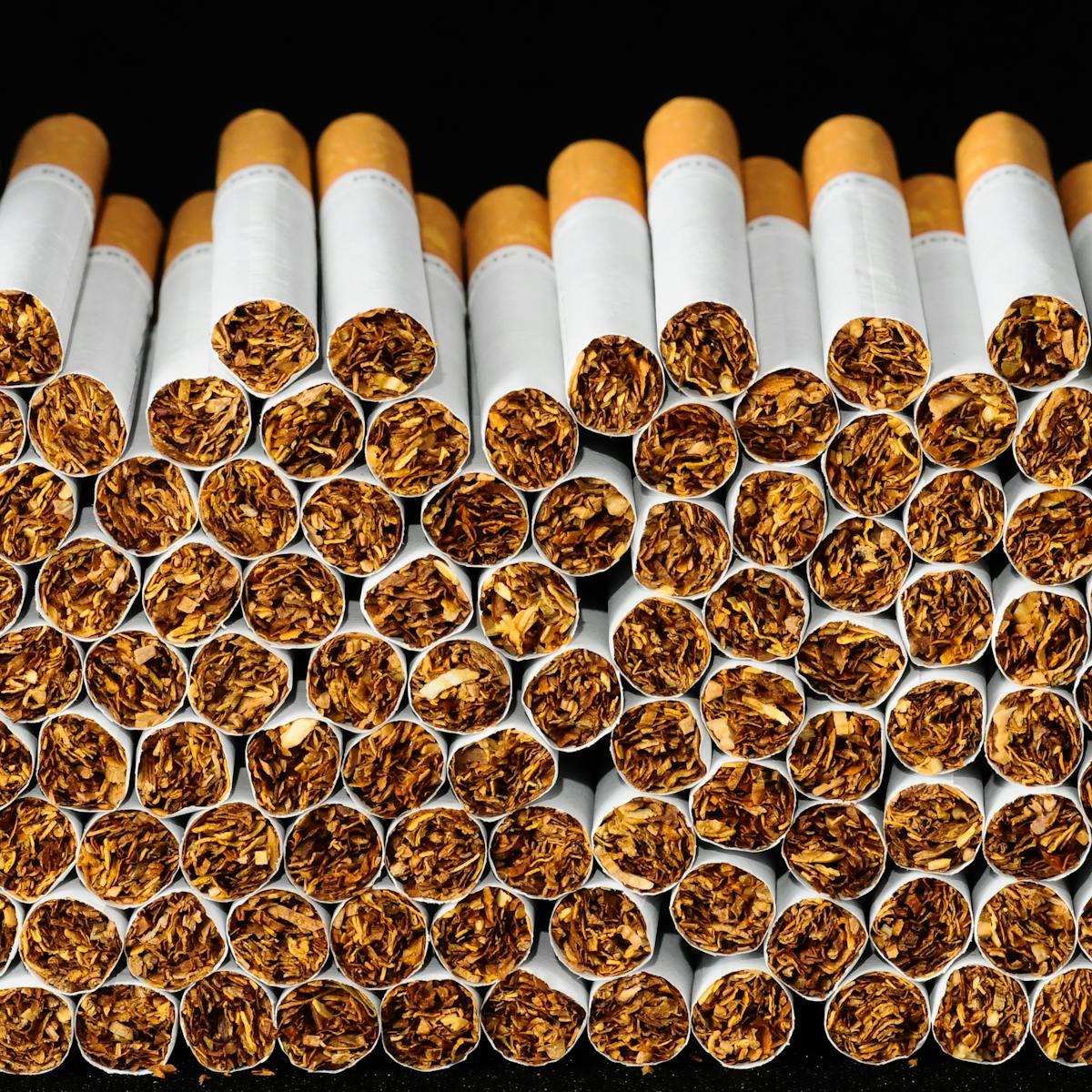 5. Oleander (Nerium oleander)
Nerium oleander, most commonly known as Nerium or oleander, is a shrub or small tree in the dogbane family Apocynaceae, cultivated worldwide in temperate and subtropical areas as an ornamental and landscaping plant. It is the only species currently classified in the genus Nerium. It is so widely cultivated that no precise region of origin has been identified, though it is usually associated with the Mediterranean Basin.
Described by Pliny the Elder in Ancient Rome, oleander is a beautiful plant known for its striking flowers. Though commonly grown as a hedge and ornamental, all parts of the oleander plant are deadly and contain lethal cardiac glycosides known as oleandrin and nerine. If eaten, oleander can cause vomiting, diarrhea, erratic pulse, seizures, coma, and death, and contact with the leaves and sap is known to be a skin irritant to some people. Indeed, the toxins in oleander are so strong that people have become ill after eating honey made by bees that visited the flowers! Fortunately, fatalities from oleander poisoning are rare, as the plant is very bitter and thus quickly deters anyone sampling the vegetation.
Courtesy of: Britannica.com, Wimastergardener.org, poison.org, babyproof.co.za and wikipedia.com